Spring and Fall Clean Up 
Our  Spring clean up and fall clean up services is the process of removing all leaves, branches, and other debris that have accumulated over the course of the summer season. Changing seasons, exerts some influences on landscaping lawn/garden health. Excess leaf litter, debris, should be properly disposed of, otherwise, it may create piles in the garden. These materials can cause dead turf, alter the soil chemistry, promote various diseases, and affect the health of other trees and plants. While some of the organic material may harbor some spores of fungus, that will negatively affect the health of people and pets.
Spring Clean-up 
All kinds of landscapes need proper cleaning, and the removal of dead plants, leaves, and other residues is an essential thing to ensure safety and excellent growth in next season. Cleaning services for spring cleanup should be focused on the removal of all kinds of debris from lawn and landscaping beds, removal of weeds and application of pre-emergent to control weeding problems, cutting off extra and unwanted branches, pruning, and trimming of all perennials, trees, and shrubs, edging of all the beds and adding fresh mulch.
Our experienced and highly dedicated team will provide excellent services for clearing organic debris, like assorted clutter, branches, and old leaves, reseeding of thinned and bared areas of grass, realigning, and updating of edging, redefining of borders, turf aeration, and reducing soil compaction, cleaning garden debris, clearing and remaking of flowering beds, trimming, and pruning of trees, and shrubs, to ensure ideal growth in summer conditions, and planting new soft scaping features for plants and annual flowers.
Mulching Landscaping beds and flower gardens should be continually enriched with the desired level of good quality mulch as it can greatly improve soil health by improving the bioavailability of nutrients and improving soil structure that in turn improves water holding capacity, soil aeration, soil fertility, and soil productivity. Other than the improvement of appearance, the addition of fresh mulch is offering multiple benefits, such as retention of soil moisture, inhibition of weed germination, and regulation of soil temperature.
Get Your Free Quote Today!
Fall Clean-Up 
Fall cleanup is greatly important and should be given due attention as this is the time when the property must tolerate harsh winter climatic conditions. Although, winter is a dreary time, but necessarily it should not be reflected in the lawn, and garden also. Important cleaning services, for fall, include removal of dead and fallen leaves, pruning of trees, shrubs, and perennials, and fertilization to shrubs, and trees. Other than cleaning, we also offer core aeration services that in turn is significantly helpful to reduce soil compaction and cause stimulation of growth, by the intensification of the decomposition process.
Fall cleanup is a great way to prepare the landscape for the winter season. Here it is an important thing to note that most of the diseases in the winter season are surviving in the debris. Also, specialized reproductive structures of fungal materials and their spores are persisted in soil, dead branches, and fallen leaves. So, we consider all these factors, so that chances of fungal growth and disease attack can be minimized to a greater extent.
Although, this spring and fall clean up seems simple, but it needs proper attention, maintenance, and time. While, in the present age of hustle, and bustle many people may not be able to get enough time for in-depth cleaning, so they can hire our services in Springfield Missouri,  as we are offer great cleaning services at optimal prices. We know that time is a valuable  resource, and it should be properly utilized, so property owners do not have to worry about the management practices, as we will perform cleaning services by considering their property as our own.
Benefits of Lawn Maintenance and Cleanup 
Some people are very interested in maintaining  a well-established lawn, while some believe that it is not offering any good benefits. However, there are various good reasons to maintain a lawn and garden, especially in the changing climatic conditions, such as spring, and fall.
Proper maintenance and lawn cleaning ensure efficient keep up, less mowing efforts, and fewer weeds. It also enhances the curbside appeal and significantly improves the looks of the property. Moreover, it offers professional, and excellent appearance in and around the commercial building. Removal of debris ensures the minimized entry of bugs and insect pests, and the chances of using weedicides, pesticides, herbicides, and insecticides are greatly reduced.
Additionally, it is an excellent source of value and quality addition to the neighborhood and provides a fresh outdoor living room where residents and professionals can enjoy great company with family, and friends.
Why Us 
We are a team of highly experienced professionals and offer reliable, and good quality services. We are equipped with the latest technology, and all essential tools for working and can perform strict systematic procedures, efficiently, and smoothly. Our experienced and trained crew is following appropriate approaches to ensure expected results and proper disposal of all the waste.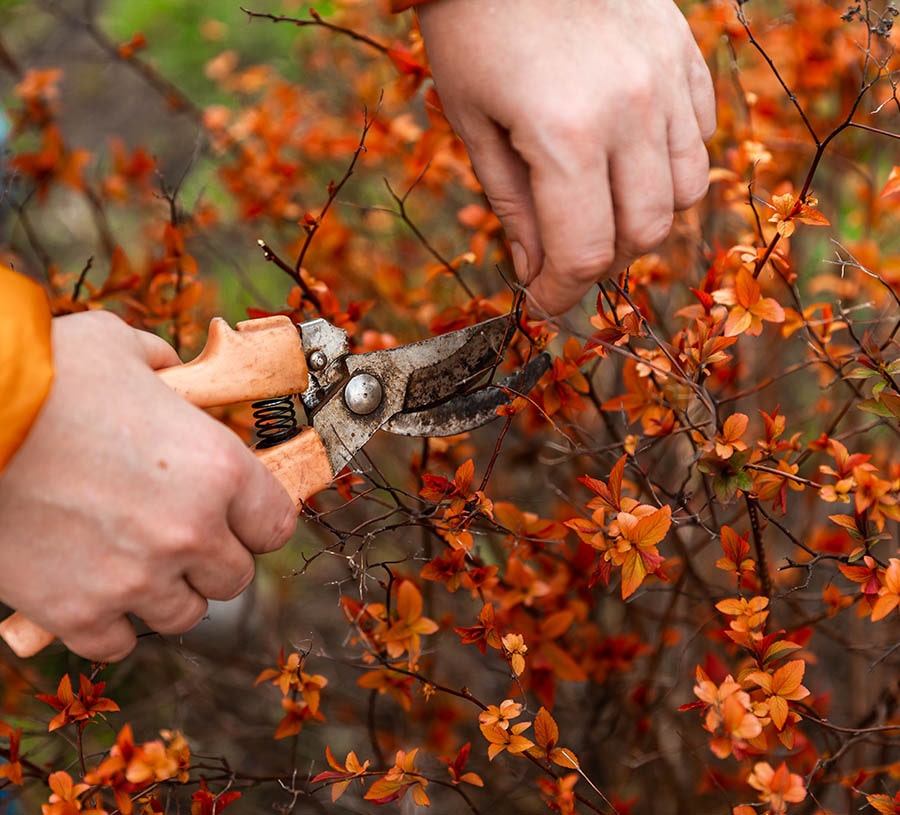 We are using modern technology, so our services are quick along with high efficiency, and safety. Some of the equipment that we are using includes blowers, baggers, rakes, tree cutters, and trucks. Blowers are used to remove  leaves, grass clippings, and to dry the pavements. Whereas, small waste and dead leaves are collected by using baggers that allows work faster, and easier.
Rakes are specialized for removing debris, small leaves, and grass clippings, and all kinds of extra growth and hazardous branches of trees can be removed by using sharp tree cutters, so there is no need to worry about hiring extra services in this regard. While, we will not leave trash and debris at the customer's home, but instead all the waste will be efficiently collected and disposed of properly. Despite the size and nature of trash, our team will handle it most professionally.
Contact Us 
We are offering reliable professional services in Springfield Missouri. We  maintain safety standards and are well aware of the risks due to the presence of contaminants and pollutants, so our team is working to ensure the complete removal of all kinds of waste in the lawn or garden.