About Earthworks Gardens



Earthworks Gardens is a full-service landscaping company with a straightforward and unique design/build philosophy. We believe in having one landscape designer handle the job from its conception on paper, to the realization on your property. The reason; by doing this you are able to communicate and work with a single individual, where you can share your thoughts and ideas to bring them, in collaboration, to life.
Earthworks Garden is made up of a group of highly skilled landscaping professionals who pays a lot of attention to small details. In the 15+ years of experience, our staff keeps your property looking and functioning beautifully. Plus our landscapers are fully licensed.
Landscaping Services
Earthworks Gardens offers exceptional landscaping services for your properties at different locations. Our team is experienced in serving large clients. At Earthworks Gardens, we care about quality over quantity.
What Makes Earthworks Gardens Special?
We have been awarded as the best lawn care company in Springfield, MO for three years in a row.

We have also been featured four times in the Springfield News-Leader for our reputation in this field of service.

We have many reputable clients who recommend our services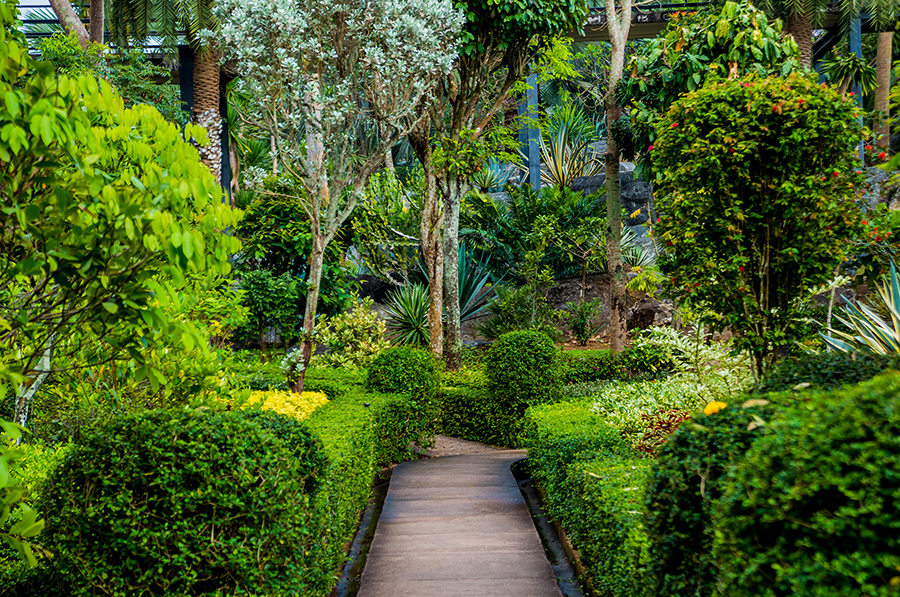 Earthworks Gardens utilizes products that are good for the environment and also build and thicken the turf. Other companies tend to use Nitrogen-based products which only provide a green color to the lawn, but do not do anything for the health of the turf.
We use products that have good levels of potassium, iron, and nutrients in them. Potassium helps thicken grass, iron helps with color qualities, and nutrients help lawns not just look good, but also grow lush and vibrant. Lawns will grow faster using these higher-end products.
Are you looking for a full-service affordable landscaping company for your home or company Earthworks Gardens professional staff can create long-lasting beauty to your home or your commercial property in Springfield Nixa Ozark Missouri  Professional landscapers not only help to save time, but also help to save money, as their efforts and services can improve the health of growing plants, and suggestions can essentially help to reduce the need for expensive chemicals such as pesticides, weedicides, insecticides, and growth regulators. In Springfield, Missouri, we offer excellent landscaping services throughout the growing season and can create a safer and eco-friendly environment.
Our team consists of certified and professional degree holders in horticulture. engineering and landscaping that can greatly improve the value of your property or specific buildings.
We believe in building trustworthy, friendly, and quality relations with our valuable clients by providing exceptional quality services. Not only are we offering complete designing and landscaping services, but we can also customize our services according to the specifications of customers so that they can enjoy good peace of mind and a lush and healthy outdoor environment.
Our work is a reflection of our attention, and we are equipped with tremendous buying power and resources that distinguish us from the others and we will add great value and a wide range of selection in Springfield Missouri. Contact Earthworks Gardens Today for more information